Welcome to WCH
Founded in 1980, Warkentin Custom Homes is a second-generation, family-run business that operates on the same principles today as we did then: honesty, integrity, quality, and attention to detail.
Allow our experience and expertise to be your guide as we work together to deliver you a home that not only lives up to your expectations, but also creates lasting memories for you and your family.
A custom home for any lifestyle
At Warkentin Custom Homes (WCH), our goal is to work with you to create a modern home environment that features design elements, finishes, and functional considerations to suit your family and how you live.
We do this because your home is more than four walls and a roof — it's a representation of how you live, entertain, work, and relieve stress. We pay attention to all the fine details to help create unique spaces that reflect your lifestyle, preferences, and experiences.
Your home. Our team. Beautiful results
Our team is the perfect size to ensure you get all you want in your home, and we pay close attention to your specific needs. We offer only the highest quality workmanship, materials, and designs, all at prices that suit your family and your stage of life.
Our experienced team of salespeople, interior designers, architects, and site supervisors will work with you and guide you through every step of the home-building process, from design to finishing touches.
What our clients are saying
Slide
"We built our house with Warkentin Homes two years ago. The process was seamless, everything was on time, and the site supervisor & company were always quick to respond. Having lived here for two years now, the quality of the build really shows, and we couldn't be happier in our new home."
~ J & M
Slide
"A very big thank you to Warkentin Homes for all the creative ideas and help in building a beautiful home. You did an exceptional job using skilled and dedicated craftsmen to create a seamless transition for our family. We were extremely happy with the finished product and highly recommend you and your crew! "
~ W & R
Slide
"We just moved into our dream home built by Warkentin Homes.  We have never built a home before and were nervous about the process, but the Warkentin team really made it easy and fun!  Melanie was always on hand to answer our MANY questions, and we always knew that John was at the house making sure that everything was done to perfection.  We highly recommend Warkentin Homes to everyone who is considering a home build.  Top quality work and top-notch team!" 
Certifications
At WCH, we pride ourselves on the quality of our work, the ease of our design and building process, and the memories that we get to help our clients create. The following certifications are symbols of our dedication to upholding our core values of integrity and honesty in all that we do.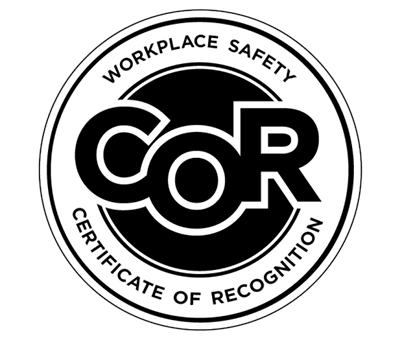 Contact
We'd love to hear from you!